---
Neue Produkte : nVidia GeForce 8800 GTX - Pics, Specs + Benches

Brandneue news über die nächste nVidia Grafikkartengeneration die im Dezember kommt. Hier zuerst die Spezifikationen:

8800GTX

575MHz Core Clock
900MHz Mem Clock
768MB GDDR3 memory
384-bit memory interface (86GB/s)
128 unified shaders clocked at 1350 MHz
38.4 billion pixels per second theoretical texture fill-rate
450 Watt Netzteil

8800GTS
500MHz Core Clock
900MHz Mem Clock
640MB GDDR3 memory
320-bit memory interface (64GB/s)
96 unified shaders clocked at 1200 MHz
450 Watt Netzteil

Für einen SLI-Betrieb braucht ihr mindestens ein 800 Watt Netzteil ...
Die Energiekonzerne werden sich freuen !




Und so sieht die Karte aus ...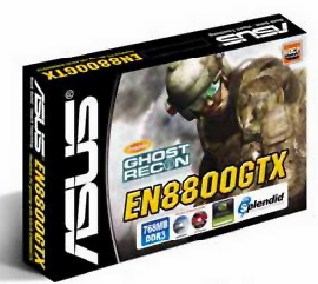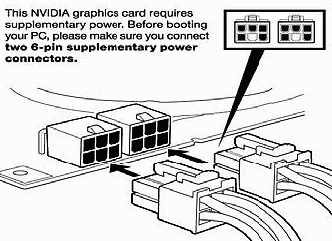 Quellen;
www.ixbt.com
https://vic.expreview.com/read.php?56
Rating:

(0 votes) - Rate this News -

The comments are owned by the author. We aren't responsible for their content.
Author
Thread
Gonzo

Published:

2006/11/11 1:42

Webmaster (O.M.A.)

Re: nVidia GeForce 8800 GTX - Pics, Specs + Benches

Hier noch ein Link mit den genauen Daten und benchmarks.

ComputerBase